Elevator Pitch: Both books are about mothers who are facing difficult (even tragic) events related to their children, their marriages, and their friendships. Both books feature strong, smart women of means who are grappling with what it means to embrace their identities as mothers without losing themselves. While Hepworth's book is set in laid-back Melbourne, Australia, and Molloy's is set in upscale Brooklyn, both authors present characters who are so obsessed with the way they think they ought to be that they fail to see what they've become.
My Tagline: All of Liane Moriarty's books meets a dash of Desperate Housewives meets all of Slate's coverage of parenting with privilege.
My Opinion: I don't want to say too much about plot because I think the less you know the better. Both books are heavily plot-driven, but that's not a criticism on my part. I kept reading because I wanted to know what happened.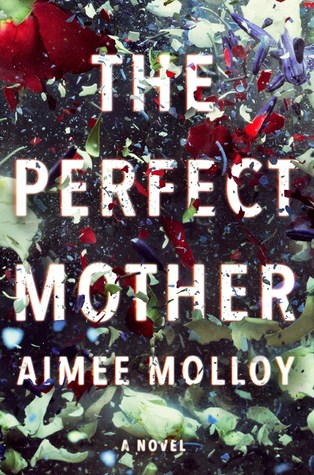 Both books are solidly written and structured, with the authors moving back and forth among characters' perspectives. While both books are about young(ish) mothers, none of them are cardboard cut-outs. All of the characters in both books were finely drawn enough that I didn't mix any of them up–even though I read the books one after the other.
Hepworth's book is more thoughtful in that she dives deeper into her characters' psychological profiles. Because of that, the characters' behaviors and motivations make more sense. There were times in Molloy's book that I felt like characters were making decisions because those decisions moved the plot along. I also found the pacing of Molloy's book a little too slow.
The characters–in both books–are pulled in multiple directions as they try to be everything to everyone. They are also sleep-deprived, anxious, overwhelmed, and confused. I imagine that's exactly what it feels like to be a new mother. (I'm a nonparent who is far too lazy and far too interested in sleeping and reading to attend to a baby's needs. Part of the reason I like books like these two is that I get to read about motherhood without having to actually do any of the dirty work.)
Both books present a kind of competitive parenting in certain subcultures that's deeply performative and self-absorbed. Both books give shape to that, and both authors are sympathetic. Rightfully so. Kids are hard, especially for these women who have complicated lives and deep secrets. Hepworth does a better job of unpacking the unfair cultural expectations of motherhood. Molloy's feels more banal.
Verdict: I found both books readable and enjoyable, though I like Hepworth's book much better. I'd recommend it if you've blown through Liane Moriarty and want another fix.
Molloy's felt a little too "beach read" to me, and maybe my mistake was that I didn't read it on the beach. If you want a quick whodunnit read, this is your book.