I only sort of remember when the Chernobyl tragedy happened. Seeing it come to life in HBO's Chernobyl miniseries is definitely going to give me nightmares. But it's still worth watching.
I'm off to find good books to supplement my viewing experience.
In the meantime, my favorite book about  radioactivity is The Revenge of the Radioactive Lady by Elizabeth Stuckey-French. It's tender, warm, and funny. In fact, I may re-read it as an antidote to the relentless bleakness of Soviet bureaucracy in Chernobyl.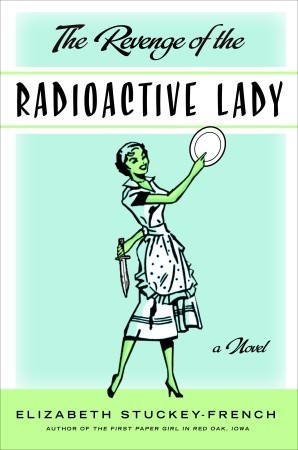 From the publisher:
"Marylou Ahearn is going to kill Dr. Wilson Spriggs. In 1953, the good doctor gave her a radioactive cocktail without her consent, and Marylou has been plotting her revenge ever since. When she discovers his whereabouts in Florida, she hightails it to Tallahassee, moves in down the block from where he resides with his daughter, Caroline, and begins the tricky work of insinuating herself into his life. But she has no idea what a nest of yellow jackets she's stumbled into. Spriggs is senile, his daughter's on the verge of collapse, and his grandchildren are a mess of oddballs, leaving Marylou wondering whether she's really meant to ruin their lives … or fix them."